Copyright © 2005 J. Neely. All rights reserved.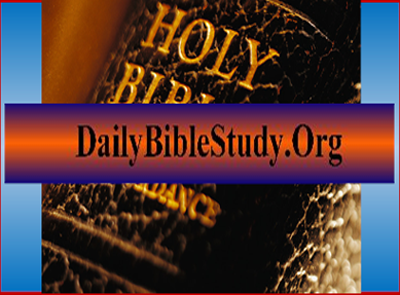 To receive notice of each days Bible Study,
please go to my Twitter and Facebook pages and sign up.
Twitter -
Facebook -

You must be in fellowship prior to your Bible study, so that the spiritual information you receive can become a source, of blessing to your soul and produce spiritual growth.


2 John 1:4-6


4 I rejoiced [chairo] greatly [lian] that [hoti] I found [heurisko] of [ek] thy [sou] children [teknon] walking [peripateo] in [en] truth [aletheia], as [kathos] we have received [lambano] a commandment [entole] from [para] the Father [pater].
5 And [kai] now [nun] I beseech [erotao] thee [se], lady [Kuria], not [ou] as though [hos] I wrote [grapho] [grapho] a new [kainos] commandment [entole] unto thee [soi], but [alla] that which [hos] we had [echo] from [apo] the beginning [arche], that [hina] we love [agapao] one another [allelon].
6 And [kai] this [houtos] is [esti] love [agape], that [hina] we walk [peripateo] after [kata] his [autos] commandments [entole]. This [houtos] is [esti] the commandment [entole], That [hina], as [kathos] ye have heard [akouo] from [apo] the beginning [arche], ye should walk [peripateo] in [en] it [autos]. KJV-Interlinear


4 I was very glad to find some of your children walking in truth, just as we have received commandment to do from the Father. 5 And now I ask you, lady, not as writing to you a new commandment, but the one which we have had from the beginning, that we love one another. 6 And this is love, that we walk according to His commandments. This is the commandment, just as you have heard from the beginning, that you should walk in it. NASB


In many commentaries, many have speculated that John was writing to a particular woman, or to a particular church, but since neither are specifically named, and since the construction of the letter is as it is, then the target of the letter is presumed to be to the Church in general (or all believers).

The whole point of the letter is not to whom it is written, but the point is the content of the letter and its application to the reader whomever they may be.

Some believers are walking in truth. It was that way in John's day and it is the same in our current day. In fact that is the way the human race has been throughout its history. Most believers do not abide by Gods will and consequently do not live to their full capacity in their spiritual lives. Most never see or experience their spiritual lives to its fullest potential.

This is why if you do finally make the leap in your life and pursue with vigor, your spiritual life, then you will be in the only real minority that has ever existed. And that is a minority of the very few mature believers in all of history who will stick to their spiritual growth all the way to maturity.

We have all received Gods command, to abide by His word and to grow up. It is not a new command, but one which has existed since the time of Adam. Even Abraham was commanded to be perfect (fellowship) and walk in righteousness, Gen. 17:1. Righteousness and truth and love are interchangeable terms in this regard.

But just to make sure that we are all on the same page, John defines love. And it is simply, obedience to Gods commands. What are Gods commands? All of the things that we should do in life according to the Bible. To be saved first by believing in Christ. To grow up in our spiritual life. To be perfect by confession of sins (on a regular basis). To be mature, 'Study to show thyself mature.'

How do you grow up? By studying and then by walking in (or living) your daily life in accordance with Gods commands.

It is as simple as that. Your spiritual life is not what you do, but what you think. What you do will always follow your thinking. In this you establish a pattern of life which is consistent in counsel with either pro-God or anti-God philosophy.

The thoughts and actions of ones life are inseparable. You cannot think one set of thoughts and function in life by another set of actions which are inconsistent with your thoughts. You might try to fool people, but God can see inside your soul and see the links, or lack of them, to your spiritual life.

And John repeats 'from the beginning,' so that no one has any excuse for their failure in their own personal spiritual life. You either have the stuff it takes to pursue your spiritual life and certain eternal success, or you are a fool of fools in life and a loser. Which would you rather be?






End Of Lesson

Study to show thyself approved (mature) unto God, a workman that needs not to be ashamed, rightly dividing (studying/discerning), the Word of truth.



If you enjoy these Bible Studies, please consider making a Donation