Copyright © 2004 J. Neely. All rights reserved.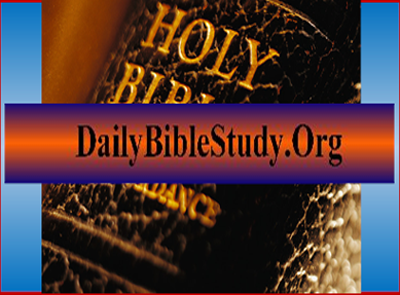 To receive notice of each days Bible Study,
please go to my Twitter and Facebook pages and sign up.
Twitter -
Facebook -

Lesson # Zeph. 3:2
Study Material - Zeph. 3:2

You must be in fellowship prior to your Bible study, so that the spiritual information you receive can become a source, of blessing to your soul and produce spiritual growth.



Zeph. 3:2

2 She obeyed [shama] not the voice [qowl] ; she received [laqach] not correction [muwcar] ; she trusted [batach] not in the LORD [Yahovah] ; she drew not near [qarab] to her God [elohiym] . KJV-Interlinear


2 She heeded no voice; She accepted no instruction. She did not trust in the LORD; She did not draw near to her God. NASB


What is the failure of believers? It is simple. They don't listen. Consequently they don't obey. Therefore they resent correction, and last, negative believers remain out of fellowship with God. This all leads to a short circuited spiritual life. A spiritual life that is not functioning leads to misery in this life. Miseries which will only escalate until the believer either changes or dies. Anyone who remains perpetually in the negative mode will begin to accept all the weird and off the wall ideas that the world invents, thus imitating unbelievers.

In death, a negative believer is a failure. Even though he is admitted into heaven, he still failed in life and therefore will not qualify for the 'extra blessings' that God has waiting for positive believers. The book of James calls these blessings 'greater grace' blessings and the first three chapters of Revelation describe them as various privileges, crowns, recognition's, rewards, and so forth. Many parables speak to these additional blessings, and we'll probably review the parables (there are more than thirty of them) sooner than you think.

Failure to heed means failure to obey. What is Gods initial command, 'Hear O Israel.' You have to 'want' to listen before you can 'listen,' and then when God speaks to you, you have to open your ears and actually listen.

Once on listening mode, then you have to learn, and that means you have to listen repetitively over and over again and again in order to grasp what God teaches. Then you have to be willing to trust that what God teaches is actually the truth and you do that by listening and studying day after day, year after year and you test and challenge the scriptures and learn for yourself that they actually are the truth.

But in order to have the benefit from the scriptures that they offer, you have to draw near, which means to approach God in the proper way. God defines this approach through the fellowship principles, 'remove thy shoes,' 'wash thy hands,' 'wash thy feet,' 'be cleansed,' 'be perfect,' and so forth.

God resides on holy ground, the highest place of perfection anywhere in existence. You cannot come as you are, but you have to clean yourself up before God will receive you and give you an audience. That is fellowship.

Quite simply your sins are your filth, and to clean them up you name them to God the Father in your confession prayer in order to gain access to God. We call this fellowship. The confession prayer is simply a grocery list of your sins named to God the Father, 'Father I did this and that , and thought this and that, and contemplated this and that. In Christ's name I pray.' And that is the confession prayer. Very simple and to the point. No guilt, no crying, just short and sweet. Then you forget the sins and continue in your life.

When you commit another sin, then you are out of fellowship and you'll have to get back into fellowship by again offering your confession prayer to God the Father by naming that (those) recent sin(s) and so forth. You are to keep yourself current with God. 'If we judge ourselves (confession) then we shall not be judged.'

To live in fellowship you keep short accounts of your life. You review yourself moment by moment, day by day and try to keep living within the fellowship sphere. Because that is where the spiritual life functions. That is where you are inside the refuge, the fortress, the blessing of God. That is where you are to reside while studying, learning, applying doctrine to your life. That is where you receive the benefits and protections from God.

The failure to 'draw near' is tantamount to being lazy in the spiritual life. It is a defiance to Gods command. Failure to 'draw near' means that you willingly disobey God, willingly refuse to learn His Word, willingly refuse to live the spiritual life.

When you do not learn doctrine, then you begin to accept the whims, the rationales, and the philosophies of the world. When God applies discipline to you, you resent it. You refuse instruction - reproof, correction.

Without doctrine in the soul, then you have no basis for faith, and since Jesus Christ is the one who runs history, you have no faith in His control. You have no faith in His counsel. When you reject Christ 'Yahovah,' then you ultimately reject the entire Godhead 'elohiym.' Which is the rejection of Gods (the Fathers) plan, executed by Jesus Christ (the Son) and communicated and supported by the Holy Spirit.

Without fellowship there is no learning. Without learning there is no understanding. Without understanding there is no function of the spiritual life. And without the function of the spiritual life, then the life of the believer is dead to God in that the believer is only imitating that which any unbeliever can do in life. Dead or dead works is illustrated by the terms wood, hay, and stubble produced in the life. As opposed to the works of a positive believer in fellowship who is growing and advancing toward spiritual maturity whose works are described as gold, silver, and precious stones. The possession of gold is far better than the possession of wood (dead rotten wood).

Now recall what we have already studied in Zephaniah. As a negative believer, then imitating unbelievers means that you will be no better off than those peoples west of Jerusalem (priorities all screwed up), no better off then those peoples east of Jerusalem (thinking that you have a 'near enough' relationship with God so whatever you do is ok), no better off than those peoples to the south of Jerusalem (so ridiculously far off base that the world will squash you into oblivion because your imaginations of power are in fact powerless - this by the way is an excellent description of the Islam religion), no better off than those peoples to the north (who took their enjoyment in brutalizing others and when destruction comes you'll be totally shocked at your own demise).





End Of Lesson

Study to show thyself approved (mature) unto God, a workman that needs not to be ashamed, rightly dividing (studying/discerning), the Word of truth.
If you enjoy these Bible Studies, please consider making a Donation